Products
Encore Synergy
Encore Synergy brings the whole library, right now, to a single search box. It's an integrated discovery application that responds to searches with current scholarly and popular articles, local books, e-books, specialized digital collections, institutional repositories, and more. Your users easily grasp a picture of exactly what you want to offer along with access to community exchange of ideas, real time circulation status, library programs and course reserves.
Articles Front and Center
Encore Synergy's article integration offers abstract previews and full text articles from the initial results set. By streaming results from subscription databases, users get real-time data, fresh from content providers tightly coupled with the universe of resources you want to present. Whether a user chooses to focus on article or local content, the system responds with a relevant results set and discovery tools that span both, and more. Implementing federated search, OpenURL products, or maintaining a large index is not necessary.

Users First
Encore Synergy offers not only a single search box but next steps that take them where they want to go—from smart choices for continuing exploration to immediate full text results. Add to this discovery tools—such as facets, search history, and smart suggestions—and your users get the most exciting and complete discovery experience available.
Smart discovery of the whole library requires librarian expertise. That's why Encore Synergy leverages your decisions about promoting items, creating reviews, selecting content, and crafting metadata. It's your library.
Finally, there's a discovery tool application that brings it all home.
Read more tagged: Encore Synergy
Encore Synergy with EBSCO Discovery Service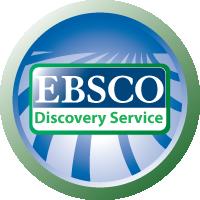 Innovative Interfaces and EBSCO Publishing have partnered to add a new and exciting option for discovery that benefits libraries and enhances value for their users. Encore Synergy with EDS brings users the most comprehensive collection of full-text articles (and e-books!) available. EDS is the largest, most encompassing single index of the world's literature, with tens of thousands of participating publishers and other partner resources.
The robust metadata offered by EDS is culled from thousands of major journal publishers and information providers, providing the deepest possible indexing for the majority of journals and magazines. It also has the greatest level of detailed indexing of all the available discovery services. What's more, your library users will benefit from more full-text resources than any other option today. For more on this exciting discovery tool please write info@encoreforlibraries.com.
Encore Discovery
People come to the library to find, not to search. Easy to implement, easier to use, Encore Discovery marshals all manner of search technologies, including faceted search results, Tag Cloud, Did You Mean…?, Popular Choices, Recently Added suggestions, and RightResult™ relevance ranking. You can also invite your users to participate with Web 2.0 features such as ratings and reviews.
Encore casts a wide net, integrating special digital collections harvested from your campus, e-journals, and consortia holdings. With Release 5 of Encore, users will be able to "like" all kinds of library content such as books, movies, and music. Sharing these finds on social networks will be easy, with the use of a standard set of sharing links that include Facebook, Reddit, Twitter, LinkedIn, and others. Encore Release 5 will also provide users with the ability to create and share their own home page with options to include a profile, reviews, reading lists they create, or items they have checked out or put on hold.
Did we mention Encore is completely ILS-independent? In short, Encore is the most effective discovery solution available today.
Encore Harvesting Services
With Encore Harvesting Services, you can integrate OAI-compliant metadata from all your specialized databases or make them available through an external service provider. Any OAI-PMH data provider can be harvested, including CONTENTdm®, Digital Commons™, Tamino™, Fedora™, DSpace™, Bepress Legal Repository, and Innovative's Content Pro digital library solution.
Users find your digital collections in a single search of Encore. Encore's community features allow your community to add their knowledge and views to important local resources. You can also implement automatic updates from growing your digital collection to reflect the very latest from your library or campus.
Read more tagged: Harvesting Services
Questions about Encore products? Email the Encore Team.
CONTENTdm®; is a registered trademark of OCLC, Inc. DSpace™ is a trademark of MIT. Digital Commons™ is a trademark of the Berkeley Electronic Press. Fedora™ is a trademark of Fedora Commons. Tamino™ is a trademark of Software AG, Inc.